Why is SetraHost the best Bluehost alternative?
FRACTION OF THE COST Bluehost starts you off affordable, but at renewal, they increase it by 4X the initial cost. On top of this, they charge even more if you'd like features such as malware protection, daily backups and domain privacy. If you do not purchase SiteLock (Bluehost's malware solution) with their plans and your website is hit with malware, your website will be shut down and you have to pay extra to clean each website you have and bring your website(s) back. This once "affordable" solution can become costly, very quickly. With SetraHost, we're still affordable at renewal and we provide full malware scaning/cleaning for free with all of our web hosting plans as well as daily backups, SSL and domain privacy. Say goodbye to price hikes and hello to no extra fees!
FASTER HOSTING EXPERIENCE We do not oversell our servers and use a combination of LiteSpeed Web Server + NVMe SSD Storage which increases your websites loading speed tremendously. We've seen an up to 50% increase in loading speeds with the migrations we've done from Bluehost to our servers.
UNLIMITED WEBSITES Bluehost removed their feature of having unlimited websites and now only allows up to 5 websites. SetraHost still has plans that allow unlimited websites and would be happy to migrate your websites for you.
24/7 SUPPORT THAT IS LOOKING TO HELP, NOT UPSELL Often when contacting Bluehost support, you're not hit with a solution and rather told to upgrade your plan or add extra features. With SetraHost, we include everything in your plan so no extra addon fees need to be purchased. Our support team is here to help with any issues you're experiencing, not upsell you.
FREE SAME DAY MIGRATION SERVICE Bluehost charges $149.99 to migrate up to 5 websites and 20 emails from a previous hosting provider. We provide free same day migrations for all of your websites and emails from your current provider, making the move very easy and stress-free.
Web Hosting Plans
LIMITED TIME OFFER: Enjoy an extra 50% OFF discount on top of our already discounted web hosting plans,
equaling up to 70% total savings.
Prices displayed are on a triennial billing cycle. Total savings include a 50% off discount on top of a triennial discount.
Bluehost vs SetraHost Comparison
| | | |
| --- | --- | --- |
| | | |
| | | |
| | | |
| | | |
| | | |
| | | |
| | | |
| | $149.99 for 5 websites + 20 emails | |
| | From $47.88/yr per domain | |
| | From $83.88/yr per domain | |
| | | |
| | | |
I've only been with them a few weeks, but so far they've exceeded expectations in every way. I switched after they reached out to me on Twitter in response to an angry Tweet about yet another BlueHost outage. The prices seemed great and I liked everything I read, but I had some concerns about the migration process. Namely, how long it would take and if my site would go offline during the process. SetraHost was super patient, answered all my questions, and didn't pressure me into anything. When I decided to make the move it was after 10 p.m. but they were able to migrate my site within an hour the same night! Not only that but they communicated with me via Twitter DM throughout the entire process to let me know what was going on. It was seamless. My site never went down and hasn't since, fingers crossed. It's also faster than it was with BlueHost, and I'm paying half as much. Two big thumbs up from this new customer.
Greg DePersio
Previous
Next
Everything Included With No Extra Or Hidden Fees!
Bluehost advertises an affordable price, but then charges extra for these essential features. Why do that when we can just give them to you for free? You will save at least $340.94/year with just these features alone by choosing SetraHost.
Free Domain
($12.99/year value)
We include a free domain for the first year that then renews at only $12.99/year.
Free Domain Privacy
($24/year value)
Who likes spam calls? Not us! Domain privacy is included for free, always.
Free Website Builder
($72/year value)
Use our premium drag & drop site builder to easily build your website in minutes.
Free Malware Protection
($144/year value)
We automatically scan and clean your websites of malware, at no additional cost.
Free Daily Backups
($47.95/year value)
Remote backups are generated daily and can be downloaded or restored by you at anytime!
Free SSL Certificates
($40/year value)
Unlimited SSL Certificates are included ensuring every website hosted with us is secure.
Every Feature You Could Ask For In Shared Hosting
Our shared hosting solutions comes jam-packed with premium features that we find essential in your website building experience, such as a domain, domain privacy, website builder, SSL certificates and malware protection. Enjoy everything included in your plan - that's right, no extra or hidden fees!


Free Domain
A domain is a must so let us make your life easier. Each of our web hosting plans comes with a free domain with free WHOIS privacy included!

Easy To Use Site Builder
Build a website in minutes with our easy to use website builder, SitePad. Choose from over 300 templates to build onto, with no prior coding knowledge needed!

cPanel Control Panel
cPanel is the leading control panel in the hosting industry allowing you to easily manage your website with it's easy to use features: create email accounts, databases, etc.
Free Personalized Email
Easily set up your own personalized emails @yourdomain.com. Access your email online or configure with your email software of choice such as Outlook, Apple Mail, etc.
Pure NVMe SSD Drives
Each of our plans are powered by the new NVMe SSD Drives. These drives reach incredible speeds that are incomparable to the already fast SSD drives, giving your website the speed it deserves.

Free SSL Certificates
Websites without a SSL certificate installed are deemed as insecure & aren't easily accessible, but don't worry, we got you covered! Our free SSL certificates are auto issued & renewed so you never have to worry about it.
Unlimited Features
We give you the freedom you deserve. You can create as many Subdomains, MySQL Databases, Email Addresses and FTP Accounts as you'd like, no matter what plan you choose.
1-Click App Installer
Build and host your WordPress website in just a click of a button, along with 400+ other web applications with no coding knowledge necessary!

Daily Backups
Your websites are our priority so we backup all data daily. We also allow you to create and download backups whenever you wish at no additional charge.

30X Faster Performance
We use ultra powerful Intel E5 powerhouse servers equipped with NVMe SSD, LiteSpeed & LiteSpeed Cache significantly increasing your website performance.

High Security Environment
Sleep well at night knowing your website is secure. All of our hosting plans include Enterprise Level DDOS Protection and 24/7 Malware Protection using imunify360.
24/7 Customer Support
We've been providing hosting since 2005 so our team has the experience and knowledge to help you every step of the way. Anytime you need us, we're here and ready to help.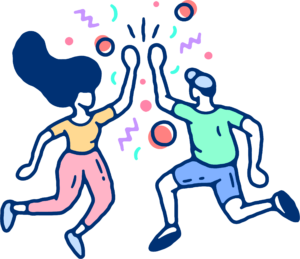 We've got you covered

99.99% Uptime Guarantee
We know how important it is to always have your website accessible. We guarantee a 99.99% uptime guarantee to ensure this. If we don't reach that promise for the month, you won't be charged. Simple as that.
Honest Pricing
Our web hosting includes everything in your plan with no extra addons needed. Daily backups, premium optimization, site builder, unlimited SSL certificates, advanced security & same day migrations is all included at no additional cost.
Free Website Migrations
Switching your hosting provider? Not a problem! Let us do everything for you, making your switch completely easy and stress-free, with absolute no downtime during the move and nothing to do on your end.
30 Day Money-Back Guarantee
If you're not happy, we're not happy. We know you will love us, but if at any chance you don't, we provide a 30 day money back guarantee, no questions asked. At SetraHost, your happiness is our first priority.
Sit back and relax while we make the move easy & stress-free.
We provide free same day migrations for all your websites and emails from your current web hosting provider.
1
Signup
Pick the plan that suits you best.
2
Submit Info
Submit a ticket with your login details.
3
Done
Simple as that, we'll do the rest!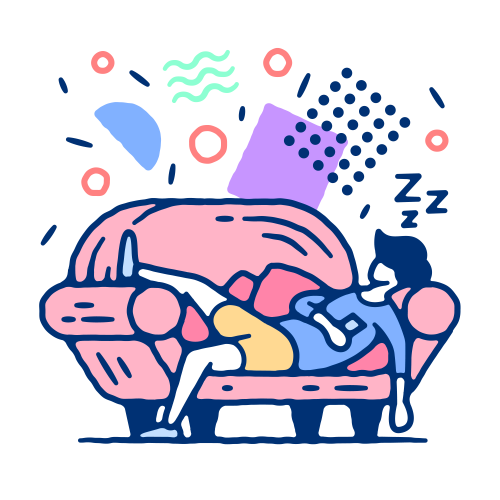 Have some questions?

What is web hosting and a domain?
Web hosting is what gets your website online and accessible by the world! Web hosting stores your websites files on the server, while a domain is what directs your viewers to these files. A domain name is what you type into the web browser to go to a website. Example: SetraHost.com
A good way to think about this is if web hosting was your house, the domain name would be the address that directs people to your house. To start building your website, you will need web hosting and a domain and luckily, we provide both and at a price you can afford!
What is shared hosting?
Shared hosting is extremely popular due to its affordability, as it allows multiple websites to share server resources, significantly reducing costs for individual users. It is also highly convenient, as shared hosting providers like SetraHost handle server maintenance, security, and technical support, alleviating the burden for users. With its cost-effectiveness and convenience, shared hosting remains a favored choice for individuals and small businesses looking for a hassle-free hosting package.
What are SetraHost's shared hosting benefits?
Choosing SetraHost as a shared hosting provider offers numerous benefits. SetraHost provides a free domain with free domain privacy, allowing you to establish your online presence without any additional cost or privacy concerns. Additionally, free SSL certificates are included, ensuring secure connections and boosting trust for website visitors. SetraHost's use of NVMe SSD drives and LiteSpeed Web Server ensures fast loading websites, enhancing user experience and search engine rankings. The provision of daily backups safeguards data, while our advanced security that includes free malware scanning and cleaning ensures comprehensive protection against online threats.
How do I get started?
Getting your website online with SetraHost is a quick and easy process. Just choose your desired shared web hosting package and once you're done signing up, your hosting account will instantly get setup and you will receive your account details via the email you provided or you can also access this through our client area. Once you're logged in, it's time to get your website setup! You can easily build a beautiful website using our website builder or with WordPress. If you need any assistance getting started, please open a support ticket and we're always happy to help.
Can I transfer my website from Bluehost?
Absolutely! In fact, we provide free same day website migrations with all of our web hosting plans. You will not have to worry about the stress of switching hosts as we like to make the move completely stress-free for you with no downtime between so your visitors won't even notice a difference…besides faster loading pages and 100% uptime!
Which hosting plan do I choose?
Don't know which shared web hosting package to choose? That's okay we're here to help. We typically recommend starting with our Starter plan and you can always upgrade if your needs become bigger. Our Starter plan is perfect for your average blogger or startup and usually a perfect plan to start on. Our Evolve is perfect if you're wanting to host multiple websites or blogs or one bigger website. Our Business is typically used for bigger websites that are more storage and traffic heavy. For the highest resources, our BusinessPRO plan is a perfect choice. If you're unsure on which plan fits you or are needing something else, please contact our support and we'd be happy to help you figure out which one suits your website(s).
Can I use shared hosting for WordPress?
Our plans are perfectly WordPress optimized allowing your WordPress website to perform 30X faster than a normal hosting infrastructure. With all of your web hosting plans, you can easily install WordPress with our 1-Click WordPress installer.
Does SetraHost include a professional email account?
All of our shared web hosting plans come with the ability to create unlimited personalized business email accounts using your domain name.
How do I setup a SSL Certificate?
You don't because we do it for you! With our web hosting plans you won't have to worry about issuing or renewing your SSL certificate as we automatically take care of everything for you. You will never have to worry about your SSL certificate expiring as our system will auto renew it. Every hosting plan of ours comes with a free SSL certificate. If you are choosing the Evolve or above plan, multiple domains can be hosted on your account. Don't worry, every domain and subdomain added to your hosting account will come with it's own free SSL certificate.
What is a free domain?
With all of our shared web hosting plans, we include a free domain registration or transfer from your previous provider. Our domains are free for the first year and then renew at the normal yearly domain prices. With our BusinessPRO plan, your domain will always be free, even at the yearly renewal.
Can I pay monthly?
You can purchase all of our shared hosting plans monthly. All of our prices displayed are based on a 36 month term, as we do give more discounts for 12, 24 and 36 month terms, 36 month being the highest discount. You can see our monthly rate for your desired plan at checkout.
Have any others questions or need help choosing a plan? Contact us today and we'd love to help!
Ready to switch from Bluehost to SetraHost today for $2.99/mo?
Enjoy premium features included in your plan with no extra charges or price increases at renewal!
Try us completely risk free with our 30 day money back guarantee.