Choose Your Adult Hosting Plan
Whether you're just starting out, a blogger, running multiple websites or have an established business, we got you covered with our premium, blazing fast web hosting. Choose your plan below that has everything included and no price increase at renewal.
Starter
For your single website
$9.95/mo
$2.95/mo
Save 70%
10 GB

NVMe SSD Storage

Unlimited

Bandwidth

Single

Website
cPanel Control Panel
Free SSL Certificates
Free Email
Daily Backups
Enhanced Security
Easy WordPress Installer
Premium Site Builder
No renewal increases

Free Domain (1st Year)
Evolve
For your multiple websites
$14.95/mo
$5.95/mo
Save 60%
20 GB

NVMe SSD Storage

Unlimited

Bandwidth

Unlimited

 Websites
cPanel Control Panel
Free SSL Certificates
Free Email
Daily Backups
Enhanced Security
Easy WordPress Installer
Premium Site Builder
No renewal increases
SSH Access

Free Domain (Yearly)
Business
For your established business
$19.95/mo
$9.95/mo
Save 50%
50 GB

NVMe SSD Storage

Unlimited

Bandwidth

Unlimited

Websites
cPanel Control Panel
Free SSL Certificates
Free Email
Daily Backups
Enhanced Security
Easy WordPress Installer
Premium Site Builder
No renewal increases
SSH Access
Priority Support
Dedicated IP
White Label Nameservers

Free Domain (Yearly)
No extras charges here!
Other hosting companies charge extra for these features, but why do that when we can just give them to you for free? You will save $228.81/year with just these features alone by choosing SetraHost.
Free Domain For Life
($11.99/year value)
Free Domain Privacy
($11.99/year value)
Free Website Builder
($72/year value)
Free Malware Protection
($84.88/year value)
Free Daily Backups
($47.95/year value)
Features Included In All Shared Hosting Plans


Free Domain
A domain is a must so let us make your life easier. Each of our web hosting plans comes with a free domain with free WHOIS privacy included!

Easy To Use Website Builder
Build a website in minutes with our easy to use website builder, SitePad. Choose from over 300 templates to build onto, with no prior coding knowledge needed!

cPanel Control Panel
cPanel is the leading control panel in the hosting industry allowing you to easily manage your website with it's easy to use features: create email accounts, databases, etc.

Free Personalized Email
Easily set up your own personalized emails @yourdomain.com. Access your email online or configure with your email software of choice such as Outlook, Apple Mail, etc.
NVMe SSD Storage
Each of our plans are powered by the new NVMe SSD Drives. These drives reach incredible speeds that are incomparable to the already fast SSD drives.
Free SSL Certificates
Websites without a SSL certificate installed are deemed as insecure & aren't easily accessible, but don't worry, we got you covered! Our free SSL certificates are auto issued & renewed so you never have to worry about it.

Unlimited Features
We give you the freedom you deserve. You can create as many Subdomains, MySQL Databases, Email Addresses and FTP Accounts as you'd like, no matter what plan you choose.

1 Click WordPress Hosting
Build and host your WordPress website in just a click of a button, along with 400+ other web applications with no coding knowledge necessary!

Daily Backups
Your websites are very important to us so we backup all data daily. We also allow you to create and download backups whenever you wish, while most hosting companies charge for this.

Blazing Fast Loading Speeds
We use ultra powerful Intel E5 powerhouse servers equipped with LiteSpeed & LiteSpeed Cache, configured on a RAID10 system, significantly increasing your website performance.

High Security Environment
Real, Hardware based Enterprise DDOS Protection is a necessity. All of our hosting plans include Enterprise Level DDOS Protection and Malware Protection using imunify360.

24/7 Customer Support
SetraHost is here for you every step of the way to help. We are a small, independent owned company that cares for each and every one of our customers. We are here at all hours to make sure everything is going smoothly.
We are built different.

99.99% uptime guarantee.
Your website being accessible is one of our main focuses. We guarantee a 99.99% uptime guarantee. If we don't reach that promise for the month, you won't be charged. Simple as that.

No renewal increases.
Most hosting providers are affordable the first term and then increase your rate 300X at renewal. SetraHost provides low priced web hosting with no hidden fees or price increases at renewal. The price you lock in is the price you renew at!
Free website migration.
Switching your hosting provider? Not a problem! Let us do everything for you, making your switch completely easy and stress-free, with absolute no downtime during the move and nothing to do on your end.

Money back guarantee.
If you're not happy, we're not happy. We know you will love us, but if at any chance you don't, we provide a 30 day money back guarantee, no questions asked. At SetraHost, your happiness is our first priority.
Move to us stress-free.

Switching from your current host? Not a problem! We make moving hosts simple, with no stress on your end and no downtime in-between. We provide free SAME DAY migrations with all of our web hosting plans, for as many websites as you have.
1
Choose Plan
Choose your desired hosting plan and then click "Get started" If you are unsure which plan to get, please contact us and we're happy to help.
2
Choose Domain
You can transfer your current domain or you can keep it at it's current registrar. Most of our plans offer a free domain transfer!
3
Complete Checkout
Choose your billing cycle and then complete checkout. We offer a free domain/transfer and up to 70% off with our 3 year billing cycle!
4
Setup Migration
WOO hard part is over! Now leave the rest to us. You'll be redirected to your client area. From here, open a ticket with our migrations department.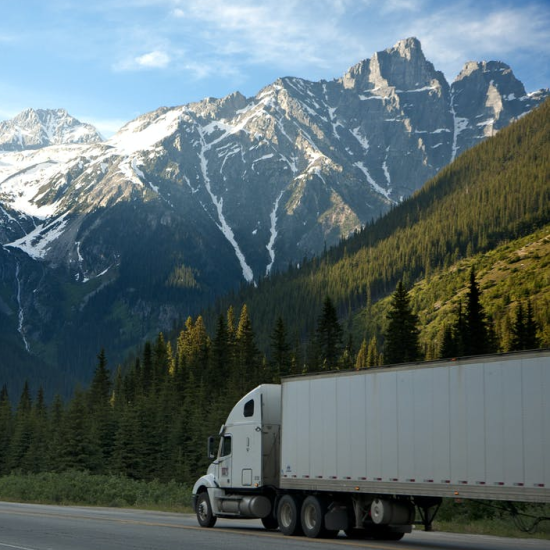 Why choose SetraHost?

SetraHost takes pride in providing honest hosting that you deserve, since 2005. These incredible prices are not introductory rates! We do not lure you in at an affordable price, just for you to be charged more than 4 times at renewal causing you to either no longer afford your hosting plan or be stuck in your unexpected expensive hosting plan. There's no gimmicks at SetraHost. The price you signup for is the price you lock in for the remainder of being apart of our family. No extra costs here! In your web hosting plan, we include all premium features for free, such as website migrations, daily backups, SSL Certificates, malware protection and even a free domain name every year (not just the first year) with WHOIS Privacy included, because who really wants spam calls? Most web hosting companies will charge you extra for all these features and if you don't pay the extra fee for a feature such as Malware Protection, they will then charge you a high fee just to clean your website if your website does happen to get infected with malware. We like to do things differently and treat our customers the way we'd want to be treated. Affordability and changing the webhosting industry is not just our main focus though. We put a huge focus on creating a high quality hosting infrastructure that you can rely on, with our 100% average uptime and 30X increase in page loading times. We do not oversell our servers so you can ensure your website will always load at blazing fast speeds with our top of the line equipment, mixed with NVMe SSD Storage and LiteSpeed Web Server significantly increasing your websites performance. We do not offer unlimited space web hosting plans because unlimited storage simply doesn't exist, but what makes us different is you can actually use the resources you pay for and won't be randomly suspended for using a small percentage of your storage offered like most major hosting companies. Have any questions or need help choosing a plan? Contact us today and we'd love to help!
Have some questions?

What is web hosting and a domain?
Web hosting is what gets your website online and accessible by the world! Web hosting stores your websites files on the server, while a domain is what directs your viewers to these files. A domain name is what you type into the web browser to go to a website. Example: SetraHost.com
A good way to think about this is if web hosting was your house, the domain name would be the address that directs people to your house. To start building your website, you will need web hosting and a domain and luckily, we provide both and at a price you can afford!
Can I transfer my website from a different host?
Absolutely! In fact, we provide free website migrations with all of our web hosting plans. You will not have to worry about the stress of switching hosts as we like to make the move completely stress-free for you with no downtime between so your visitors won't even notice a difference…besides faster loading pages and 100% uptime!
How do I get started?
Getting your website online with SetraHost is a super easy process. Just choose your desired shared web hosting package and once you're done signing up, your hosting account will instantly get setup and you will receive your account details via the email you provided or you can also access this via our client area. Once you're logged in, it's time to get your website setup!
How do I setup a SSL Certificate?
You don't because we do it for you! With our web hosting plans you won't have to worry about issuing or renewing your SSL certificate as we automatically take care of everything for you. You will never have to worry about your SSL certificate expiring as our system will auto renew it. Every hosting plan of ours comes with a free SSL certificate. If you are choosing the Evolve or Business plan, multiple domains can be hosted on your account. Don't worry, every domain and subdomain added to your hosting account will come with its own free SSL certificate.
Can I pay monthly?
You can purchase all of our shared hosting plans monthly, excluding our Basic plan which can only be purchased annually and above. All of our prices displayed are based on a 36 month term, as we do give more discounts for 12, 24 and 36 month terms. You can see our monthly rate for your desired plan at checkout.
Which hosting plan do I choose?
Don't know which shared web hosting package to choose? That's okay we're here to help. This all depends what you are looking for! Our Starter plan is perfect for your average blogger and usually a perfect plan to start on. Our Evolve is perfect if you're wanting to host multiple websites or blogs or one bigger website. Our Business is typically used for bigger websites that are more storage and traffic heavy. If you're unsure on which plan fits you or are needing something else, please contact our support and we'd be happy to help you figure out which one suits your website.
Can I use your web hosting for a WordPress blog?
We are perfectly WordPress optimized to allow your WordPress website to perform 30X faster than a normal hosting infrastructure. With all of your web hosting plans, you can easily install WordPress with our 1-Click WordPress installer through your cPanel control panel.
Will my hosting plan price increase at renewal?
Absolutely not! The affordable price you lock in at sign up is the price you will have for the lifetime of being apart of the SetraHost family! We hope to host you for years to come.
Can I host adult content?
Yes! We are actually the home of many NSFW blogs. We have no restrictions against legal adult content and will happily host it for you!
What is a free domain for life?
With our Starter, Evolve and Business hosting plan, we offer a free domain for life! This means you won't just get it for free for the first year of being with us, but instead will get it included for free every year that you're with us.
Ready to bring your website online today for $2.95/mo?
Enjoy premium features included in your plan for free & no price increases at renewal!